It's been a lifetime teaching and caring for others, studying Scripture and witnessing Christian faith in service to God.

It's been a rare gift and dedication that's been translated today into prose and songs of inspiration today. Bringing everyone closer to God's love.  It's all in the spiritual message of WAYLAND MOORE FROM THE HEART.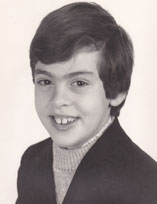 Wayland Moore Jr. began his life adventure in New Jersey.   He was born to an American father who served courageously in the US Navy in World War II and his wise, supportive, multi-lingual Swedish mother.   Both taught their son about the world beyond his hometown and the never-ending blessings of learning, wisdom, and laughter.

In fact, on the day he was born, it was a crazy dash to the hospital, his dad stumbled out of bed, grabbed the prepared luggage, but had to deal with uncooperative street lights.  Years later when Wayland heard of his first fast trip still inside his mom, he joked, "Well simple I come and simple I'll go."  Within ten years, he was off on a longer, fascinating journey to Western Europe.

Years earlier, his dad and mom had met in a Stockholm travel agency and now he was in Sweden.   Now living with his mom, he spent two years learning the customs and language of his mother's native land.   It was fun meeting new friends and learning about the culture of many countries in Europe. His mother worked at a Swedish university.   She later set up language courses in fluent French and Spanish for people to do business abroad.   She was his wonderful tour guide in Europe.  He also got to live and know his mother's family and played the accordion to the delight of his family. He learned Swedish.

But he missed his dad and the USA, so he returned to catch up, as his mom wanted to stay in residence in her country with her family.

On his father's side, he has a heritage of Irish and British ancestors, plus his grandmother's side of the family was descended from the American folk hero Daniel Boone.   So often during the summer he and his dad would visit the Boone homestead, called "The Farm", in the rolling hills of North Carolina. There Wayland would hear old family stories and legends in American History.

After one really cold winter in New Jersey, his dad led the charge, "Let's pack up and go to sunny Florida!" No more 10° or 20° below 0!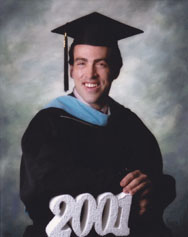 Wayland continued studying hard as usual, leading to admission to Berry College and much involvement. This included working on the grounds as well as the business office. Berry College later became an extension of his interest in the grounds with trees and wildlife.   Says he, "It was beautiful to enjoy God's nature."

Work later led him to Jacksonville, Florida as he taught younger students computer educational software, while studying the paralegal profession. He voluntarily mediated with the State Attorney's office. He also did substitute teaching while earning a Masters in Elementary Education.  He tutored kindergarten to high school at Huntington Learning Center in the evening. Wayland's education helped with writing lyrics. His father was very supportive with all his education.  His mom would ask, "Are you done yet?"

Over time, his varied educational and travel experiences only strengthened his faith in Christianity. "God has allowed me," says Wayland, "To be drawn closer to Him through His strength, learning how God addresses these situations. God has developed a continued expanding relationship with me to increase faith and trust in my life."  

Wayland relates how two specific events happened which, God willing, have intensified his keen desire to passionately serve God. The opposite effect could have very easily taken place to question God's motive. To pass God's word along as well as God's resolve is an example of how any level of God's driven desire to help is possible.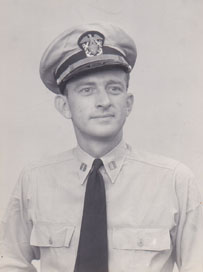 His father, in 2003, had a very severe ailment to the throat known as dysphagia. Wayland took him about three times a week for throat therapy God willing the dysphagia was overcome. This has drawn him closer to God with increased desire. As time went by, he became a caregiver to his dad a final time. As a family, as well as just he and his dad, this further unified the love God's given.

After many doctor visits, personal care, a long-term therapy center, as well as outside therapy, his father declined with age (with arthritis) rapidly. His father served twenty-eight months in the Pacific campaign during WWII on the USS North Carolina Battleship.

So as a WWII Veteran, his dad overcame a lot and God willing over time, had a son Wayland Moore Jr., desiring to follow God's lead.

After care giving for his dad, an experience memorialized in the song, "Heavenly Father Honor", Wayland has continued to help other care givers in their loving work. This remarkable understanding led to two years of writings that have allowed him to share God's wisdom received. Following this came the labor of love in a collaboration and translation from prose to lyrics.